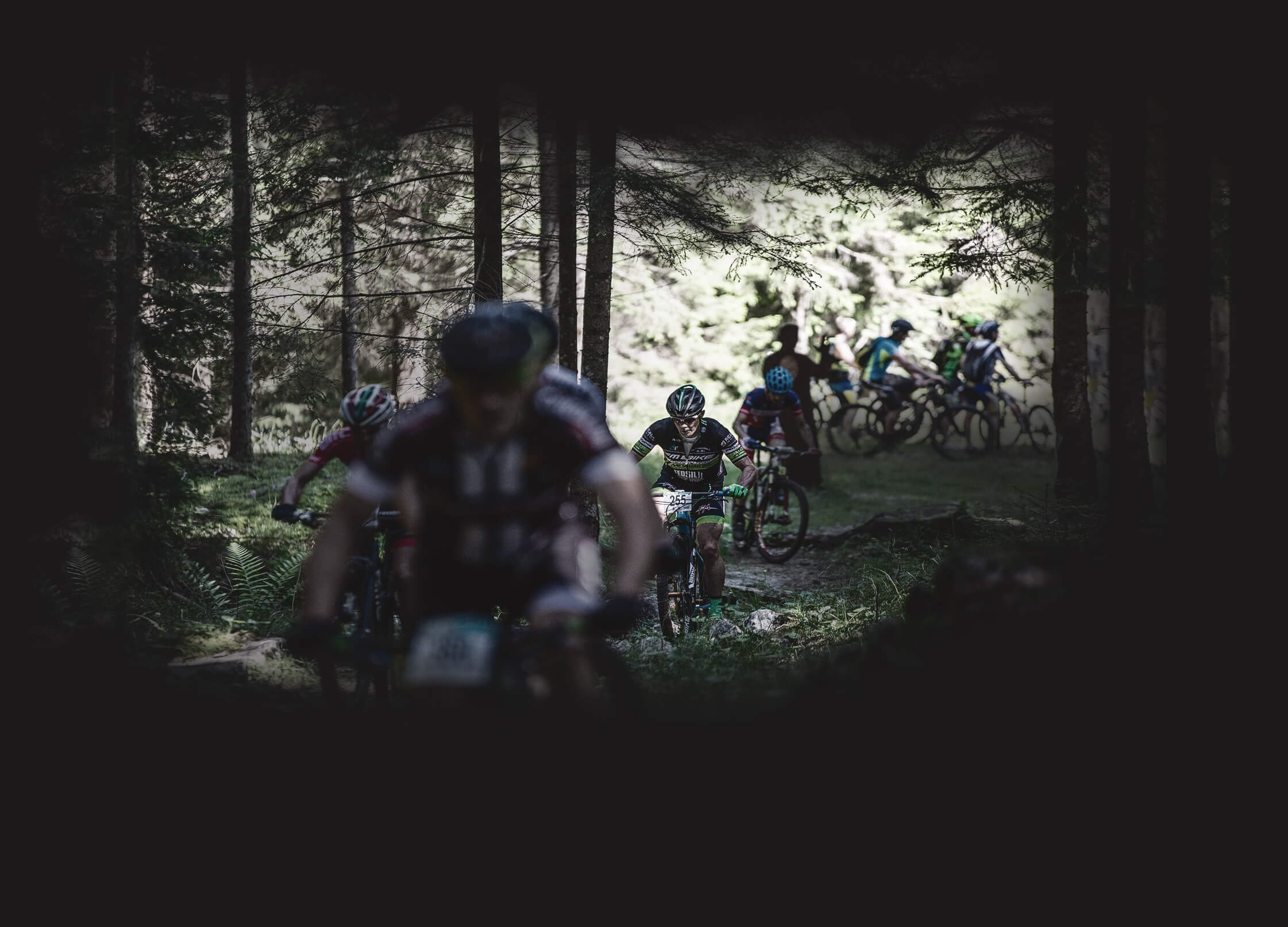 08-09 June 2024
Days
Hours
Minutes
Seconds
100 km
dei Forti
Nosellari Bike
08 GIUGNO 2024
33,7 km
Different in altitude 966 m
Ascents, descents and breathtaking views: an intense ride between the wild nature and the trenches of the Great War. Are you starting to feel ready for the final challenge?
Discover
100Km of the Forts
MARATHON - 09 GIUGNO 2024
94,86 km
Different in altitude 2330 m
CLASSIC - 09 GIUGNO 2024
52,39 km
Different in altitude 1190 m
The peak of the event, these two trails test your muscles and resistance ... But think about the incredible satisfaction once you have made it!
Discover
100Km of the Forts: pure offroad!
The 100Km of the Forts is the race that every biker dreams of, a challenge that has in itself the essence of Mountain Bike.
Every year more than 1,500 bikers challenge themselves  by facing 100km of dirt roads in the middle of nature and history of Trentino. The 4 tracks follow the military path of the 1st World War passing next to the remains of 7 war forts.
The breathtaking views of Alpe Cimbra are the perfect background for this sport, capable of involving everyone: from professional sportsmen to simple MTB lovers, from families to young cyclists.
Participating in the 100Km of the Forts means living a unique experience between nature, dust and fatigue.
It means going beyond your limits and, together with the other bikers, experiencing 3 days of pure offroad emotions.
Discover the routes